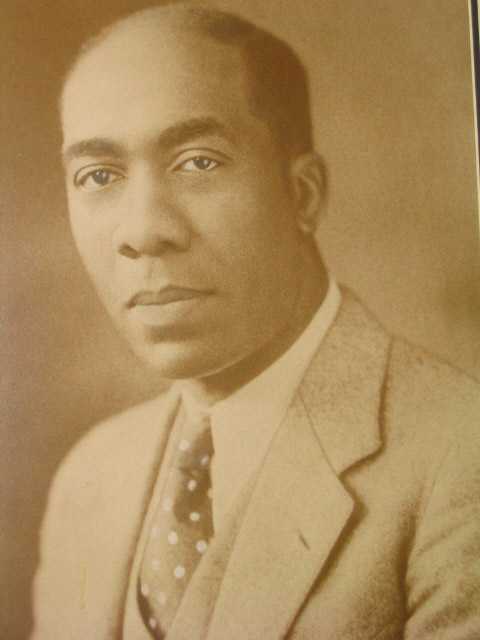 Frank Callen made a huge community contribution to Savannah when he realized the need for Savannah's Black youth to have a place to go after school.
From the Frank Callen Boys and Girls Club page:
Our Club was organized in 1917 as the Savannah Boys' Club by Mr. Frank Callen, a local probation officer. In 1922, the Club became a member of the Boys Clubs of America. In 1954, the Charlton St. Club was renamed the Frank Callen Boys Club in memory of the organization's founder. The Savannah Club was a leader in national efforts to include girls by accepting girls as members in the early fifties. In keeping with the National Boys & Girls Club movement, the club officially changed its name to the Frank Callen Boys & Girls Club in 1992.

The Club has shown tremendous growth over the last 100 years and has been a positive influence in the lives of thousands of boys and girls. Many have become productive members of their communities and some have made outstanding achievements in athletics, politics, business, and in a variety of professional areas.
Frank's grand father, His mother's father, Was William Hammonds. He was born in Georgia abt 1835, and married his wife Anna in 1865 once it was legal to do so after the Civil War. In 1880 they lived at 42 Hull St. when Frank's mother, Cornelia was 14. William's occupation in the 1880 census was "domestic."
By 1900, Cornelia was married Frank's father, William Callen, a hack driver (cab driver) from Alabama. They lived at 543 E. Oglethorpe Ave, and Frank was the oldest of 5 living children.
In April of 1918, Frank was drafted into WWI. He was a part of the 157th Depot Brigade, which recruited soldiers to fight in the front lines in France. Frank was 31 when drafted, which may explain why he was not sent overseas. By July 1st of 1918 he was appointed the rank of Sargent, and by January 10th of 1919 he was honorably discharged.
By 1930 Frank was married to Irma Curley, a school teacher, and was living 928 Wheaton Street. He was a probation officer for the juvenile court by that time.
There is no record that Frank and Irma had children, other than a boy who died prematurely on November 23, 1938.
Frank himself died only 11 years later on January 19, 1949.
Serving the community as a juvenile probation officer is an obvious inspiration for wanting to start the Boys and Girls Club. However, being the eldest of 5 children, being 32 when his brother King was only 17, and experiencing difficulty while trying to have his own children with Irma may also be the reason his heart reached out to so many of Savannah's Black youth.
To visit the Frank Callen Boys and Girls Club online: